65 West Main st.
taylorsville, ky 40071
502-477-2555
cp and ec
Creative Photography has been part of me, Paula Wheatley, since I was 17. I had an eye, a passion of capturing exactly what I saw then to manipulate it into exactly the perfect way I wanted it to be. As I grew my eye changed, then life happened and priorities changed. I continued to dabble with weddings here and small shoots there. All from the basement studio and 11 acres of land in the heart of Taylorsville, KY . I thrived and my passion grew. Life threw a couple more curve balls. This time hitting me right between the eyes and making me realize that this hobby I have is important! Important not only to me but to everyone I photograph. Life happens, it changes, it flies right by, and I have the power to stop it. One click two clicks and it's here forever.

I since have dedicated even more of my life and time to what has become a exciting career. I opened Creative Photography and Event Center officially in August 2013. The small historic town has watched me grow and struggle but supports me all the same. I look forward to the curve balls now and what my clients bring to me.
Powered by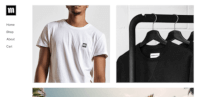 Create your own unique website with customizable templates.